Welcome to The Rebel Walk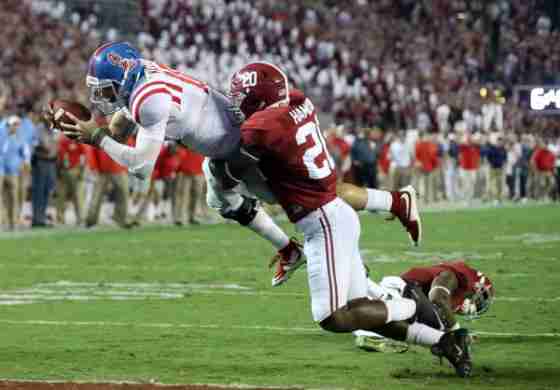 Football
August 23rd, 2016
0
14
Seven Ole Miss Football players made the 2017 Reese's Senior Bowl watch list that was released early Monday afternoon on the bowl's website. The seven Rebels...
August 23rd, 2016
1
13
OXFORD - DaMarkus Lodge is patterning his work ethic after that of Laquon Treadwell, Ole Miss' standout wide receiver who now plays for the Minnesota Vikings. Lodge,...
June 27th, 2016
2
106
Ole Miss may not be in the College World Series, but the Rebels will be a part of the seventh annual TD Ameritrade College Home Run Derby as Colby Bortles will join some...
June 11th, 2016
0
200
As the sun set on day two of Major League Baseball's first-year player draft yesterday, spirits in Oxford were on the rise as the Rebels appeared to have kept the key...
June 26th, 2016
1
113
Just last summer on June 13, 2015, power forward Tyrek Coger announced on Twitter he was taking his talents to Ole Miss. But fast forward a year later and Coger's...
June 19th, 2016
2
240
A little over a month ago, former Ole Miss guard Stefan Moody was receiving interest from a handful of teams in the National Football League, but Moody turned down their...
June 23rd, 2016
13
187
Ole Miss Softball added transfer pitcher Brittany Finney to its team this week, as announced by head coach Mike Smith on Thursday. Finney comes to the Rebels from the...
May 15th, 2016
2
143
The Ole Miss softball team has had a phenomenal season—and it will continue with the program's first-ever berth in the NCAA Tournament. (Click here for the...