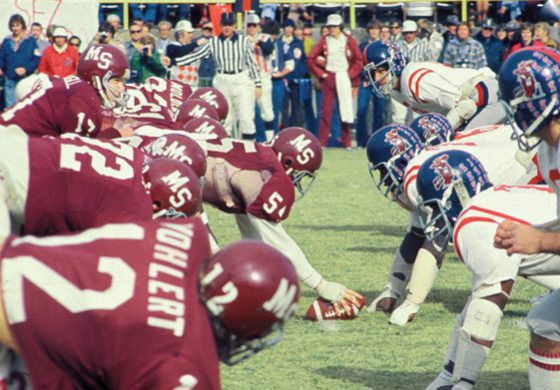 Football
October 19th, 2013
0
392
Ole Miss (4-3, 2-3 SEC) had its back against the wall going into Saturday night's game against LSU (6-2, 3-2 SEC) in Oxford. Riddled with injuries and on a...
October 12th, 2013
0
380
The Ole Miss Rebels made a furious attempt to upset nationally ranked Texas A&M, only to lose a 41-38 heartbreaker in the final seconds of the game. As he did...
Football
On Saturday when Ole Miss hosts Johnny Manziel and Texas A&M, Rebel fans will finally see their team play again in the friendly confines of Vaught-Hemingway...
Football
It's been a year in the making, but the big re-match is finally here. No, not the A&M/Bama game, though that's certainly a huge one. I'm talking about the Ole...