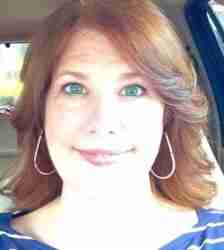 Evelyn (Evie) Van Pelt, Managing Editor
Evie has covered sports for over two decades, beginning her journalism career as a sports writer for a newspaper in Austin, Texas. She attended Texas A&M and majored in English. Evelyn's love for Ole Miss began when her daughter Katie attended the university on a volleyball scholarship–and continued as she watched Katie receive three degrees from Ole Miss, culminating with her Pharm D. in 2012. Evelyn is a member of the Associated Press Sports Editors (APSE), Football Writers Association of America (FWAA), Association for Women in Sports Media (AWSM), United States Basketball Writers Association (USBWA), and the National Collegiate Baseball Writers Association (NCBWA).
Twitter: @OleMissEvie
Email: evie@therebelwalk.com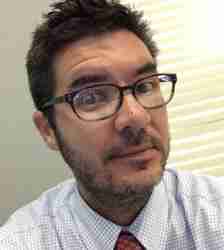 Bo Pentecost, The HYDR Guy
Bo has always had an appreciation for anything creative. He graduated from The University of Mississippi with a degree in Computer Art with minors in Business, Journalism and Music. (Yes, he's well rounded!) Bo also serves as the guy in charge of most things related to production for The Rebel Walk.
Twitter: @hydr_olemiss
Email: bo@hellyeahdamnright.com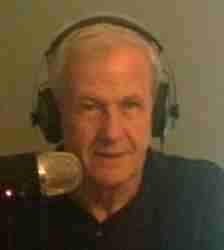 Rex Kinnison, Podcast Director
Rex attended Ole Miss, graduating in December, 1974 with a BBA majoring in Accountancy. While he's lived in three states and a number of cities since then, he's always followed the Rebels in all sports. In 2013 Rex took a big step when he started a podcast, RebelRex, where he fulfilled a dream–talking with Ole Miss athletes, current and past, from all sports.
Twitter: @RebelRex75
Email: RexAKinnison@gmail.com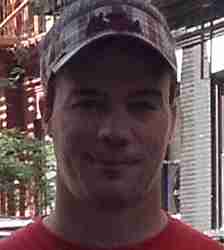 Jeff Tetrick, Writer
Jeff is a college sports fanatic who was able to recognize many D1 team logos by kindergarten. Growing up, Jeff played football, baseball, basketball, and ran track/cross country. Jeff's love for college sports was expanded while running track/cross country at Indiana University, where he earned a General Education degree and attended every sporting event possible when not running for the Hoosiers. A proud parent and husband, Jeff resides in Oxford. His wife is an Ole Miss graduate, and Jeff has a year of post-graduate studies at Ole Miss under his belt. Jeff and his family can be found at just about any Ole Miss sporting event throughout the year. Jeff follows the idea of God, Family/Friends, and Football as a way of life. Writing about Ole Miss sports plays to Jeff's love affair with collegiate athletics perfectly!
Twitter: @JeffTetrick
Email: jeff@therebelwalk.com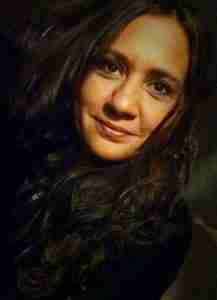 Amanda Swain, Photographer (SwainPhotography.net)
Amanda was born into Rebel Nation and even took her first steps on the Ole Miss campus. Her late father, Dr. Abhimanyu Swain, Ph.D. PE, an Indian native, was a grad student at the university, and Amanda's first few years of life were spent running though the Grove. Her father instilled his love for photography in Amanda when she was very young. His legacy remains with her today, as she carries on what she learned to appreciate from him. After majoring in Criminal Justice in Maryland, Amanda decided to come back to her Southern roots and pick up her dad's camera once again. By day she's doing her best to prevent crime on the streets, but deep down her passion is viewing the world from behind a lens. Because of her love for Ole Miss, she finds herself photographing Rebel sports and campus life. Growing closer to her Rebel family has helped Amanda fill the void of losing her dad, as well as made her smile because she knows she is home, once again.
Twitter: @AmandaMSwain
Email: Amanda@SwainPhotography.net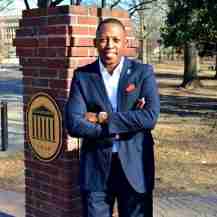 Fredderick Nettles, Writer
Fredderick is currently a senior at The University of Mississippi, purusing a degree in Broadcast Journalism with a minor in English and a specialty in Public Relations. Growing up, he participated in every athletic event possible, and his love for sports grew with each passing year. He aspires to become a publicist, and he hopes one day to start a mentoring program for troubled youth.
Twitter: @frednetsports
Email: nettlesinc@yahoo.com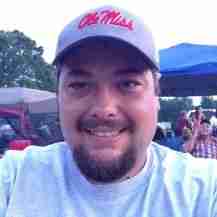 Ryan Dillard, Writer 
Ryan is a long-time Rebel fan who believes nothing beats a cool, crisp fall day in the Grove with family and friends. Ryan is an avid follower of Ole Miss football with an extensive knowledge of Rebel recruiting. He and his daughter live in Pontotoc, MS, where she is a great volleyball player and he cooks a pretty mean gumbo.
Twitter: @PontotocReb
Email: ryand2709@gmail.com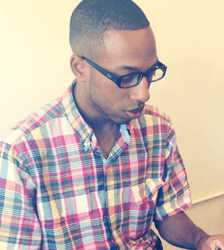 Courtney Smith, Senior Writer 
Courtney is from Memphis and received his Bachelor's Degree in Fine Arts from the University of Memphis in May of 2014. He began his journalism career covering the Memphis Tigers Men's basketball team, which landed him an intern position on 730 Yahoo Sports Radio and a position with Rivals.com. Courtney is currently a freelance writer for the Associated Press. He grew up watching sports, especially basketball, which is his first love. Courtney is the father of a six-year old girl named Soniyah. He prefers to cover NCAA basketball and football, but is happy to report on any other sport that comes his way.
Twitter: @koolaidkid1990
Email: courtney.smith70@yahoo.com
Chad Neipling, Senior Writer 
Chad Neipling covers the SEC on multiple platforms. He is a radio and podcast personality who hosts for Vsporto.com radio covering the SEC. Chad is the creator of the FoxSports Arkansas site/content/social media. He is a credentialed member of the media and expert on all things SEC. Chad is the father of two spunky boys and happily married to the love of his life.
Twitter: @SEC_Chad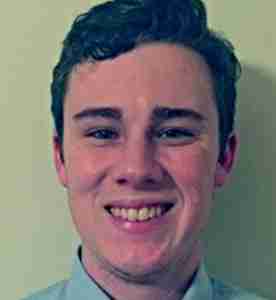 John Luke McCord, Senior Writer
John Luke McCord is from Tupelo, Mississippi. In addition to writing for The Rebel Walk, John Luke covers high school football for the Southern Elite Sports network, most frequently for SES Mississippi. He is the host of The Buzz on Tuesdays and Thursdays from 2-3 p.m. on 95.1 FM in Tupelo, MS. He is also a frequent co-host of Mississippi Sports Today with Craig Horton on ESPN 96.3 FM, The Ticket, 7-9 a.m. in Tupelo.
Twitter: @JLgrindin
Email: mccordjohnluke@yahoo.com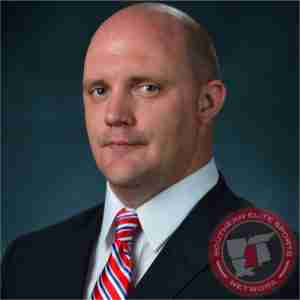 Webb Lewis, Senior Writer
Webb Lewis is the founder of the Southern Elite Sports Media Network and the Fortius Project Combines. He played football for David Cutcliffe at Ole Miss and was a member of the 2004 Cotton Bowl team. He loves covering high school football in the great state of Mississippi but has a passion for the Ole Miss Rebels and loves to talk about the history of the Red & Blue. He and his wife Tiffany have a son, Jack, and reside in Oxford.
Twitter: @WebbLewisSES
Email: cwlewis21@gmail.com
David Walker, Senior Writer
David Walker holds the record as the youngest starting quarterback in NCAA Division I football history, playing his entire freshman year for Texas A&M at age seventeen. The lefty from Sulphur, Louisiana was a two-time Captain for the Aggies and a four-year starter from 1973-77. David left Aggieland as the winningest quarterback in school history–and remains the school's second-winningest quarterback to this day. David is one of only four A&M quarterbacks in school history to beat the University of Texas, win his bowl game, and lead his team to a final AP Top 10 ranking. He was named Freshman of the Year of the Southwest Conference in 1973, and his single-game rushing record (182 yards) stood for 35 years until it was finally broken by fellow Aggie QB Johnny Manziel in 2012. David, who was an All-State quarterback for the Golden Tors, was honored as an inaugural member of the Sulphur High School Hall of Fame in 2013. David's book, "I'll Tell You When You're Good," was published in 2011 and recounts his time as quarterback for both the Tors and the Aggies.
Twitter: @12thManQB
Email: aggieQB8@gmail.com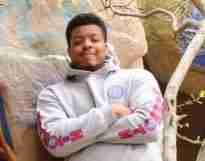 Mario Parham, Photographer, Intern
Mario Parham is a senior Integrated Marketing Communications major at Ole Miss. He enjoys working out, sports, and photography. Mario hopes to become a Director and Marketing Manager upon graduating from Ole Miss. His favorite teams include Ole Miss Football, Tennessee Titans Football, and Cleveland Cavaliers Basketball. You can probably see him around Oxford with a slice of pizza in his hand.
Twitter: @Yohamphotos
Instagram: @Yohamphotography
Email: mdparham@go.olemiss.edu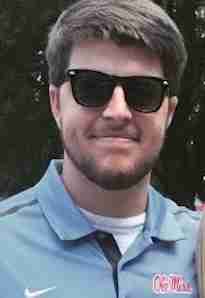 Tucker Italiano, Writer
Tucker Italiano is currently a junior Sports Journalism major at Mississippi College and hails from Ridgeland, Miss. He played soccer at Holmes Community College and has been an avid sports fan for many years. As well as working with The Rebel Walk, Tucker is employed by Southern Elite Sports covering high school football in Mississippi. Previously, he worked for OleHottyToddy.com as a recruiting writer.
Twitter: @tuckeritaliano
Email: TuckerItaliano@yahoo.com