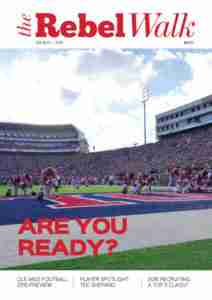 The Rebel Walk is now publishing quarterly! Our publications are coffee table worthy and full of great stories and photos of the Rebels we hold so close to our heart.
Price is $34 for an annual subscription (includes 4 quarterly publications)
Shipping is $12.50 per year.
Total annual cost: $46.50
Note: You can pay through PayPal with any Credit Card/Debit Card/CheckCard even if you don't have a PayPal account.