Ole Miss received its sanctions from the NCAA Friday morning, including a bowl ban for the 2018 season. This is an additional year added to the self-imposed bowl ban Ole Miss instituted.
Chancellor Jeffrey Vitter has announced, via an email, that Ole Miss will "vigorously appeal" the 2018 bowl ban.
Here is what Chancellor Vitter had to say: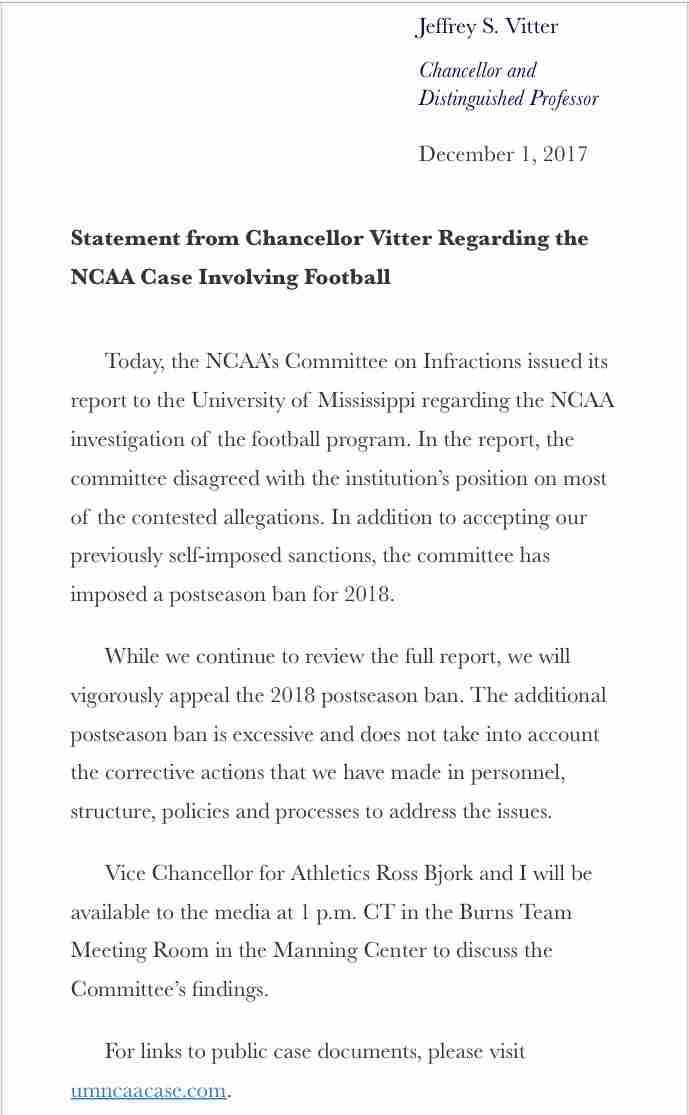 More to come as we find out additional information.